Our course membership
ALFW course is self-paced and all membership tiers are valid for one full year. ALFW has step-by-step instructions as it pertains to working through the craft and art of yoga. The tenets of our curriculum is based on 25 years of teaching and training yoga to others. Our course is systematic in its approach. It has a progress bar indicator that keeps track of your ongoing progress. ALFW it is full of rich resources including supplementary information, webinars, videos, pdf's etc..
Be your best; let us help!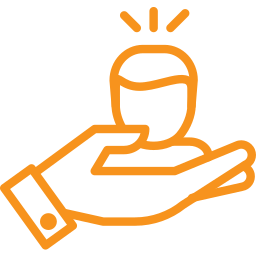 Whether you are new to yoga, intermediate or even a seasoned yogin, ALFW has all the tools to enhance and improve your yoga learning experience, Our platform promises to engage you like unlike any other program. Having conducted numerous trainings, our twenty five (25) plus years of experience has allowed us to to share and disseminate some of the more critical components of what makes a yoga training more engaging. The wheelhouse of our training supersedes all expectations relative to your learning experience! Join us today. $150.00 per person
Sign Up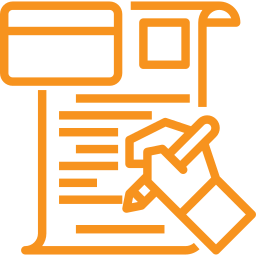 Are you currently enrolled or thinking about enrolling in a yoga teacher training course? If so, ALFW is the perfect solution. It helps to foster community while, at the same time allowing each and every person to find their own voice––a place to safely share what you feel and think. So, whether you're wanting to spearhead your own training, or join in on another––We've got you covered. Our group discount requires at least 10 or members. For group membership, please email Miguel at miguellatronicajr@gmail.com $125.00 per person.
Sign Up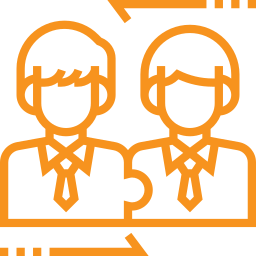 This 8-week Zoom-based class meets each and every Sunday from 2:00pm - 4:00pm CST. (Dates to be determined) Each session begins with a one hour physical yoga practice, where then, for the remainder of each class we shall work through all the elements of the course. $295.00 per person
Sign Up
Subscribe to Our Newsletter!
Welcome to our workbook Course
A Light From Within is a modern-day, must-do, online yoga training course. In 2 plus years of developing this course, Miguel Latronica has funneled a masterful combination of yogic wisdom, emotional wellness, body mechanics knowhow, and intuitive guidance into this extensive e-learning-platform.

Organized by seasons of the year, the course is filled with video, copy, charts, cards, and illustrative graphics that enmesh yoga's physical, mental, spiritual, scientific and emotional aspects, including:
Stories and explanations of yogic principles & poses
Mudras and meditation
Affirmations
Haikus
Journaling opportunities
Workbook questions and personal enhancement exercises
Pranayamas
Intuitve user interface
Extensive social media out reach
Simply sign up as an individual; or even create a group course for you and your fellow members. All your information is kept private on our SSL firewall--no one sees your information, unless, of course, you want to interact and share it with others via social media.
Read More
"Personal Emotions Imprint Map (PEIM™)"
The Personal Emotions Imprint Map™ (PEIM) was designed by Miguel Latronica. It is a yoga analytic algorithm, which, based on the all the workbook questions and journal entries, provides many of the linear metrics (e.g. pie and bar charts) as it pertains to your emotional propensities. In fact, the PEIM is based solely on your life's personal timeline. It is unique in that it reflects all the different ways in which you tend to react... and how it is you experience the world from within and around you. Emotions are biologically-based, they're unique in that they color the way you feel at any given time. AlFW teaches you how to up and downregulate the Your PEIM chart generates an intuitive, yet, linear backdrop of your life as it pertains to your sense of self-awareness. So, please remember... as thoroughly as you respond to all your workbook questions and journal entries, so then you shall end up with a more accurately-based chart.
Find out how 18 of the most common emotions affect the way you feel and live your life today
102 journal entries to help create your Personal Emotions Imprint Map™
Opportuniy to scale the intensity of each and every emotion relative to all workbook questions and journal entries
Monitor and review the analytics of how often it is that you default to using patterns of the past, present and future.
Allow the power of personal affirmations take root today
Ability to download, print and even share your ALFW program with others via social media
PEIM Video
Workbook Questions and Journal Entry Spreads
Self-examination has long been a critical component for personal development and being able to making a difference in the world. Philosophers, writers, artists and scientists such as Dante, Anaïs Nin, Leonardo Di Vinci, John Dewey and Nikola Tesla all kept personal journals that have enriched and accurately reflected their views throughout life. ALFW offers a systematic method to help you more accurately hone in on your own personal journey. A few examples include:
102 workbook questions, which based on your life, gauge, measure and promote emotional awareness
Learn and incorporate the principles of bio feedback as it pertains to your life
Learn the methodology of up and down regulation as it pertains to emotional maturity
Sign Up
The Subtle Components of Your Yoga Practice
The Homunculus
Mudras & Meridians
The 5 ALFW Pranayamas
Introduction to the Bandhas
The 7 Chakras
Personal Enhancement Exercises
Sign Up
Yoga Poses — Part Two
In part, ALFW was adapted from our Yoga Alliance certifed Teacher Training course at the 200 hour level. All 52 ALFW yoga poses have been chosen due of their universal accessibilty. When incorporating these poses into your everyday life, they most effectively work all the bones, muscles, tendons, facia, organs and glands of your body.
52 yoga poses, each with detailed instructions and how-to videos
Learn all about the benefits, precautions and modifications of the 8 classifications of yoga poses
Enjoy the "Pearls of Wisdom" which helps to accentuate and center your lerning experience
Sign Up
Acknowledgments
Our clients say
This is a beautifully integrated and unique course to enter and engage with on many different levels of awareness with the body, mind, and spirit. It comes at a perfect time! For all your Yogini friends , teachers, healers, and therapists, it has everything! Makes a great personal course of study and a great gift! I highly recommend it! Bravo Miguel and thank you!
As someone new to yoga, I have found this book to be incredibly helpful in terms of guiding me to understand the many different aspects of practicing yoga. I could have been overwhelmed by the amount of information contained in this book, but I initially made the decision to go at my own pace and to explore each exercise fully, so that has not been a problem. This course will take you on a journey that encompasses both your body and your spirit, and guides you in exploring the physical and emotional aspects that combine to make you the person that you are. Plenty of opportunity for real change, and a path that will guide you to your own light from within.
Appropriate for a very wide audience, from those new to the practice to lifelong yogis. Explore and enjoy for yourself! This course is beyond amazing.
It is not more surprising to be born twice than once; everything in nature is resurrection." Voltaire French Writer, "Our birth is but a sleep and a forgetting; The Soul that rises with us, our life's Star, Hath had elsewhere its setting. And cometh from afar.4